FIX – This Copy of Windows Is Not Genuine
Summary:
Here the how-to tutorial shows you all fixes for Windows 7 build 7601 this copy of Windows is not genuine.
"After the Windows 7 build 7601 update, my computer screen suddenly turns black with program icons still visible. At the same time, an error message displays as this copy of Windows is not genuine. I restart the computer, nothing's changed but for a dark black background. Tried to change the background by going to system properties, but to no avail. How do I remove this copy of Windows that is not a genuine error permanently? I need your professional advice."
It's less likely that the report occurs due to Windows update bugs, computer malware or virus. As we've heard that a horde of Windows 7 users had the problem after the build 7601 KB971033 update.
Next, we're going to teach you how to escape from getting the "this copy of Windows is not genuine" error and black screen trouble on your PC. Both Windows 7 32-bit and 64-bit can apply the methods below.
Fix Methods for "This Copy of Windows Is Not Genuine Build 7601"
---
Method 1: 

Uninstall KB971033 Update
Perhaps your current Windows OS ran without any trouble until you installed Windows 7 KB971033 update (if you don't see any update on your PC, move on to the next method). To remove the error is easy, just uninstall the Windows that update.
Open Control Panel.
Go to the windows update section.
Click on view installed updates.
After loading all installed updates, check for update "KB971033" and uninstall.
Restart your PC.
---
Method 2:

Use SLMGR -REARM Command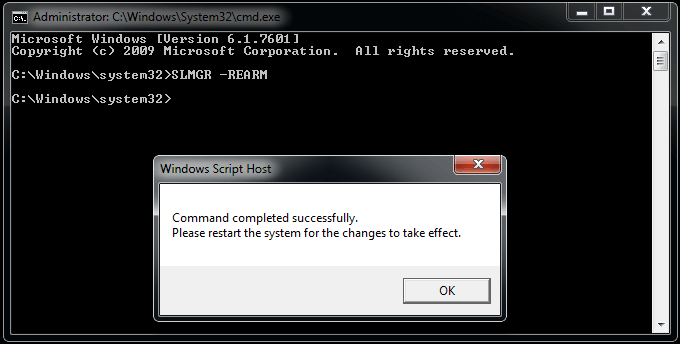 Click on Start Menu.
Type cmd in the search field.
Right-click on the cmd file and click on Run as Administrator. It is a must to run the command prompt with administrator privileges.
Type SLMGR -REARM and press enter.
(SLMGR is a Windows software licensing management tool. REARM command will reset the licensing status of the machine)
Now you will see a confirmation window, click on OK.
Restart your PC.
After restarting the PC re-activate your Windows 7 with your Product Key. While re-activating your facing any problem send us the error screenshot to Customer Support
---
Method 3:

Use rsop.msc Command
Press Windows button and R button from the keyboard.
Type rsop.msc there and press Enter button.
Go to Windows Settings> Security System> System Services, then look for the Plug and Play services, then right click on it and then start looking for the Startup and then click on the Automatic.
Press the Windows button and R button as you did in the first step.
Paste a command gpupdate/force into the run box.
Hit Enter button.
Restart your PC.
---
Method 4.

Uninstall OS
If Method 1, 2 & 3 didn't work then the only option is remaining to format your C: drive and install a fresh genuine & updated copy of Windows 7 from our download link provided in your order email.
---